How is First Stone® different?
First Stone® credit education is completely legitimate, confidential credit counseling and can improve credit standing fast using our unique brand of 'accountability combat'. We get you A to B+ credit approvals with a proprietary program called C.W.E.P. avoiding altogether the Big 3 CRA's; Equifax, Experian and TransUnion! Other services such as credit repair may cost you thousands of dollars, more years of bad news, and only help remove some inaccuracies from your credit report where 99.9% violate the law in which we never do.
We present our services with the highest quality and integrity via a one-on-one phone free call with a certified counselor.
We provide every consumer a unique one-time free credit evaluation of their Equifax, Experian, and TransUnion reports with FICO score review.
We demonstrate enormous respect for our customers privacy, situation, and circumstances.
Every FSCC employee owns in-trade service quality and processes your file the same way it's worked for almost 30 years!
972-235-1188 Office
M – F
9:30 a.m. – 4:00 p.m. CST
Credit Repair? Buyer Beware! The Credit & Business Police
"Credit repair scams literally kick consumers when they are down, fostering and exploiting false hopes of building a better credit history after suffering through tough times financially. Now the FTC and the states are escalating efforts . . . " (original post here)

U.S. Consumers with FICO scores above 800

3%

3%

U.S. Consumers with FICO scores above 700

20%

20%

U.S. Consumers with FICO credit scores below 699

90%

90%
U.S. Treasury Approval Credit Repair
The credit counseling industry is at a criticial crossroads. Consumer debt (all non-mortgage loans) and credit card debt continues to grow, increasing consumer demand for debt relief.
Abuse is rampant by so-called non-profit credit repair comapnies and has raised serious questions about the quality and legitimacy of credit counseling services particularly credit repair. The need has never been greater to ensure that consumers who seek credit repair find and receive quality services.
Since March 12, 1997 FSCC organized as a 501(c)(3) tax exempt organization with its' corporate offices in the State of Texas.
Join The Peoples Credit Bureau™
A Consumer Guardian Service
We Service ALL of the U.S.
First Stone® Credit Counseling™ (FSCC) a United States Treasury government APPROVED Consumer Advocate Credit Counseling organization whose first objective is to educate you, the consumer, by showing you how we can restore your credit by actually cleaning up your credit files . . . thus restoring your good name, allowing you to fully reach your financial and personal life goals.
FSCC is NOT one of those deceptive "collector in disguise" credit counseling firms or an illegal "credit repair" scammer! Let us be perfectly clear from the outset: We call our process "Credit restoration/correction with education and credit file clean-up." First Stone® has been reversing bad credit files as well as restoring good credit information. The Creditmaster(S) have been conducting credit repair for 35+ years . .
Credit Stressed? We Can Help!
If you have bad credit, or if you want to restore your credit, and you really want legal court-approved credit restoration services, then it is fortunate that you have found this website. We understand credit inside and out, and we are the only company of our kind in America.
First Stone® Credit Counseling™ will help you settle your "legitimate" debts "fast" and "affordably", but only if actually necessary! also if you don't legally owe the debt or if you are being abused by collectors or creditors, we know some really good attorneys across America who can stop that!
The People's Credit Bureau – MEMBERSHIP ENROLLMENT

The People's Credit Bureau™ A complete, plain English, professional level, personal credit report audit-evaluation, including real FICO "risk" scores which explains where you are and what to do to improve your score.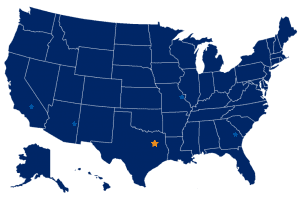 MISSION
To eliminate consumers' financial stress through credit restoration/correction with education and credit file clean-up by thoroughly reviewing their debt and economic situation, then, through education and counseling, developing and implementing a customized plan to manage and settle any valid debts while correcting and restoring their credit files within a reasonable time frame
First Stone Credit Counseling has improved my credit rating! I am now able to obtain certain things in life such as a new home, car, and new credit cards which I wasn't able to get before I went through First Stone.
STEP 1 - CALL
Call and speak with a CCACC Professional!
That is a Certified Consumer Advocate Credit Counselor Professional
STEP 2 - SET AN APPT.
Evaluation. We review your credit and score situation and confidentially advise.
STEP 3 - SIGN UP
Click Here our form will initiate your confidential project.
Now you can take control of your credit life with a no charge consultation with a credit education professional!
THE CREDIT MASTERS®
The CreditMaster/S® and First Stone® are two federally registered trademarks under U.S. Law. The Founder of First Stone® is a Veteran and in business since March of 1990. FSCC™ is a Consumer Friendly 501c3 with U.S. Treasury Approval since 1997.
Read Our Certification
Debt Settlement
Negotiators claim they can settle all of your unsecured debts, but they do little to IMPROVE your credit.
Credit Repair Scams
Credit Repair? Buyer Beware! "Never Seen A LEGAL credit . . ." according to Federal Trade Commission Dir. Bernstein (read more).
After Bankruptcy
A program with the EXPERTISE to do true After Bankruptcy Credit File Clean-Up . . . FAST!
Late Payments
30, 60, 90 and 180 day lates look bad. Negotiators claim they can settle all of your unsecured debts, but they do little to Improve Your Credit.
Student Loan Default
Government Student Loans can troll you for decades and collection agencies will threaten and jeopardize security clearances and other professional licenses if left undone. We can help.
Judgments | Liens | 1099C's
Judgments and liens can hurt even the best of credit reports and are extremely negative when not promptly dispositioned. Paying a 1099C can wreck many chances for a decent credit score, not paying makes matters even worse.

A "Best Kept" Secret in America
WE ARE EDUCATORS WHO RESTORE/CORRECT/CLEANUPAS WELL AS DO SETTLEMENT/S (IF NECESSARY) IN OTHER WORDS – WE DO IT "ALL" AND WITH U.S. GOVERNMENT APPROVAL WHICH INCLUDES – DOING "WHATEVER-IT-TAKES" TO LEGALLY GET SOMEONE OUT OF "ECONOMIC BONDAGE".

The "Players"
If you are thinking about hiring a credit repair company click here.
First Stone® Credit Counseling™ (FSCC™) – The short answer: the ONLY program any sensible person would ever want to hire.
"Credit Repair" Clinics – The short answer: all of these are "Scammers"!

We Can Help!
You will receive a copy of our free special warning report with critical information all credit stressed consumers MUST know! (a $29 value)
*Required Field

To receive your no charge initial consultation, you must provide your phone number . . .
America's Two Class Society
The Haves versus The Have Nots
Don't Get Branded a Bad Credit Risk!
My family and I want to thank you and your company for the pain relieving service that you have provided for us. The personal efforts of yourself and other representatives of your company gave us the confidence that we needed to continue our "war" to correct the situation. We have and will continue to recommend your services to all we meet that need them.
Thank you guys so much for helping my wife with a false hospital bill that was affecting her credit report. We feel so much better about things, and hope that your will continue to help people in need who get blacklisted by credit agencies.
Selecting a Credit Pro
Who We Are
We are educators who restore / correct / cleanup as well as do settlement's (if necessary) in other words – we do it "all" and with U.S. government approval which includes – doing "whatever-it-takes" to legally get someone out of "economic bondage".

Learn What To Do When There's A Big Change On Your Equifax, Experian, or TransUnion Reports.
What are you waiting for? Get started now with a no charge personal consultation and soon you will have a new credit life!
Get started and change your life today.
972-235-1188

Planning
If you are thinking about hiring a credit repair company think again.
First Stone® Credit Counseling™ (FSCC™) – the ONLY program any sensible person would ever want to hire.
"Credit Repair" Clinics – Short answer: all of these are "Scammers"!
Contact
Phone
(972) 235-1188
Email
fscc@firststone.com
Address
2701 West 15th Street Suite 541 | Plano TX | 75075-7541
Education and Advice
What is a Good Credit Score
Improve Your Credit Score
FICO Score Ranges
Credit Repair
How to Build Credit
Understanding Credit Scores